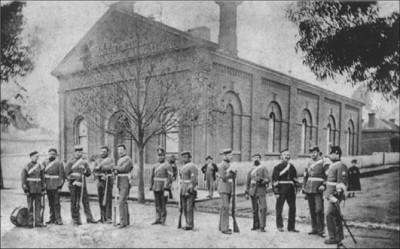 We are a group that research and re-enact Victoria's Early Military History.
Aims and Objectives:
To research the history of the Victorian Colonial Infantry Regiments with particular reference to the Volunteer Rifles in the period 1865 – 1901, and particularly the Mt Alexander Rifles Regiment.
To establish and maintain a living history group to recreate the Mt Alexander Rifles in the 1865 – 1901 period.
To research and preserve the skills and attributes of the 19th Century Rifleman.
To provide a resource to other historical organizations and the Community at large.